Our services will be built around activities and programs for kids and parents who want to be involved. Through our activities we want to bring families back together and keep this a crime free organization and community. The activities will be conducted out of community locations. Uplifting Kids, Inc. will have a target market of youth ages 4 to 18.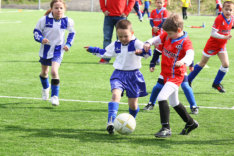 We believe that social and recreational activities are very important to the development of youth. As we grow we will implement sporting activities such as football, basketball, soccer, track, and volleyball for youth. These activities are especially important for youth who cannot participate in school sports because they cannot meet the school's criteria and pay the required fees. The youth involved the sports programs will pay little to no fees depending upon our level of funding.
Sport Activities:
Football
Basketball
Soccer
Track and Field
Volleyball
For the creatively inclined youth that we have in our care, Uplifting Kids will help them express their creativity. We will have certain days on weekdays that will hold art activities and even on certain weekends during school days.
Many of today's youth are very creative but have no outlet for that creativity. Uplifting Kids wants to help them express their creativity by offering drawing, painting, and other art activities. These activities will be held primarily after school and on the weekends during the school year and possibly during the day when school is out. We will have certain days of the week that will be in a calendar of activities given to each participating youth and parent where we are offering the art activities.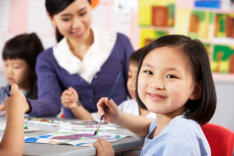 Uplifting Kids offer programs where when youth are on school breaks we take the kids camping and on field trips. Many of these youth never see nature or communities outside of their neighborhoods. The camping trips will help youth learn about nature and see it for all its glory. The field trips we take youth on may include museums, plays, movies, or another type of community or cultural event. We want to broaden the horizons of area youth by introducing them to subjects and situations they may be unfamiliar with. We also want to offer educational activities for area youth. These activities may include assistance with homework, tutoring, studying for tests, or applying for college. The educational activities will be conducted by volunteers from area schools, churches, and the community. In the calendar given to each youth we will have designated days for these activities so youth know when assistance will be available.
Art Activities:
Drawing/Sketching
Painting
Sculpting
Art Display
Every month, we will pass out calendar of activities to each participating parent and youth so they would know of the scheduled programs and activities ahead of time.
The programs that we will hold for Uplifting Kids costs money and time, we hope that you will support us in our endeavor to support our community's children find their sport and artistic niche. Donate to our cause and help us keep the youth off the streets.